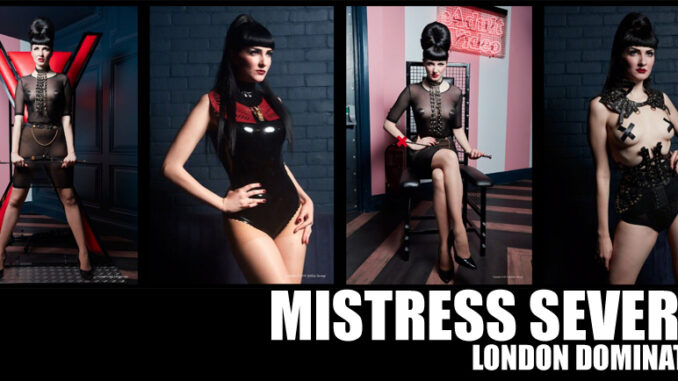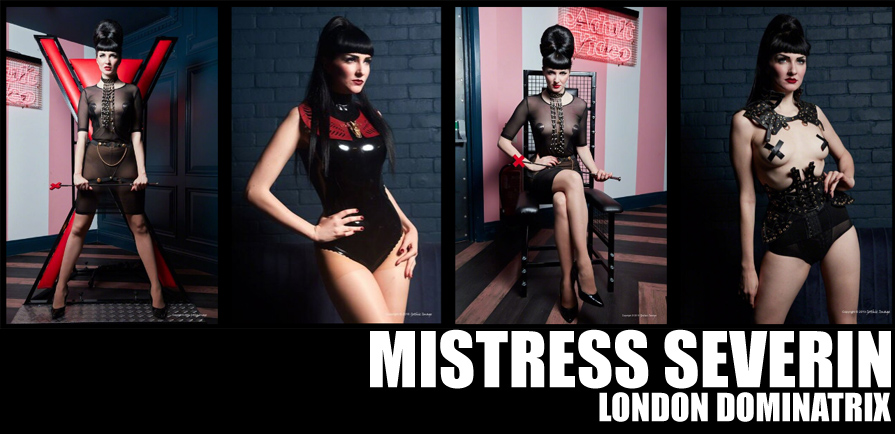 Severin – Derived from Latin severus "severe, serious, strict"
Full time fetishist, BDSM specialist and Dominatrix with a private dungeon space in East London, UK.With the deadly combination of my disarming allure and captivating beauty I will leave you mesmerised and pleading at the heel of my Stilettos for just one moment more in my presence.
But don't be fooled by my elegant charm and statuesque physique, I love to play hard and I openly welcome your most repulsive, darkest and depraved fantasies.
Weather it's Mistress, Seductress, Governess, Boss, Teacher, Nurse or Secretary A session with me will blur the lines between pain and pleasure that will leave you questioning the true essence of your own deepest desires. To book a session with me, please fill out my Sumissions form by clicking here.
For more, unseen photo sets, footage and clips. Subscribe to my ONLY FANS page:
https://onlyfans.com/severin.severin